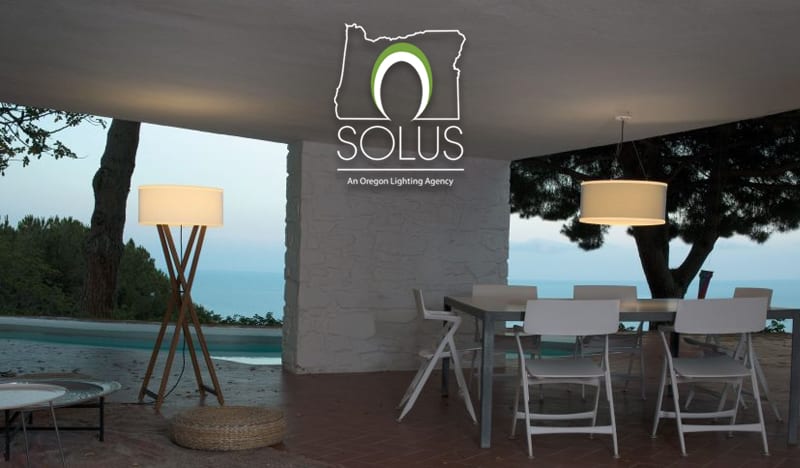 5 Unique Outdoor Lighting Collections
Summer has us gravitating towards outdoor spaces, from river walks and botanic gardens to patios and rooftop terraces.  These '5 Unique Outdoor Lighting Collections' will inspire you to create the perfect ambiance in your next outdoor lighting project.
Inter-Lux: Dirigo
The Dirigo series from Inter-Lux is a new lighting concept for outdoor spaces.  This ground profile is designed to illuminate walkways and other foot traffic areas, and be placed along paths and walls to mark out routes. It is available as single elements or modules to create continuous lines. It can be safely walked on, and its distinctive and award winning design features a hidden light source that creates controlled, ground-hugging and glare-free illumination. We love how this sleek, low profile, pedestrian-friendly design adds no visual clutter. Inter-Lux has a great selection of recessed and surface mount outdoor fixtures.
Zaneen: Lampyris
Named after the European glow worm of the same name, the Lampyris from Zaneen is a unique way to incorporate lighting into an outdoor area. This aluminum-bodied fixture with LED lamping and an opal polycarbonate screen is designed for placement under the soil, making it an interesting design choice for lighting gardens, parks and other outdoor environments. The Lampyris cut sheet shows the detail of the luminaire as it is laid directly into the earth. Check out the full range of exterior products from Zaneen for more design inspiration.
Vibia Outdoor Collection
Vibia offers an extensive range of outdoor lighting with numerous applications: hanging lamps, floor lamps, wall lamps, ceiling lights, table lamps or portable lamps suitable for outdoor use with a minimum rating of IP64 guaranteed. The use of LED as a light source allows for the development of two outdoor lighting concepts: lighting collections that imitate and integrate with the natural and manmade landscape as well as fittings which are combined with exterior furniture in order to provide a double functional, light source and object. Vibia's outdoor lighting collections are ideal for both public and private gardens and terraces. ORIGAMI modules can be combined in endless ways for an illuminated wall art installation unique to the space. EMPTY is a collection of illuminated furniture perfect for garden and terrace areas. Be sure to check out the rest of Vibia's Outdoor Collection for more great designs.
Flos Outdoor Collection
The
FLOS Outdoor Lighting
collection is an array of products by the masters of design. Technically perfect, these lamps symbolize a unity between imagination and functionality. Many FLOS outdoor lamps have become classic references to excellence in the design industry. FLOS offers beautiful contemporary outdoor lighting pieces that perfectly illuminate porches, lake-sides, gardens and other outdoor spaces without interfering with the simple splendor of natural light.
Ipnos
 mixes illusion and function with its geometric aluminum frame. The
45 ADJ
family offers 3 bollard sizes in a sleek and streamlined design for illuminating a variety of outdoor spaces. 
Superarchimoon Outdoor
is an oversized floor lamp perfect for hospitality applications and designed to withstand the elements.
Marset Outdoor Collection
Marset's collection of outdoor lamps includes wall sconces, pendants and table lamps, perfect for creating a warm, comfortable outdoor environment. Jaima takes inspiration from the varied fabrics and forms of Bedouin tents of North Africa and is available as a pendant and in several variations of adjustable, rotating and fixed floor lamps. Santorini is inspired by the lanterns found on fishing boats and can be wall or ceiling mounted, pendant mounted, clustered or strung up like a garland. Soho is inspired by lamps traditionally used in markets, taverns and cafeterias. The Soho collection is available in suspended, wall and floor lamps, in 15", 22" and 44" diameters making it perfect for use in a wide variety of applications. Visit Marset's website for more great outdoor lamps.