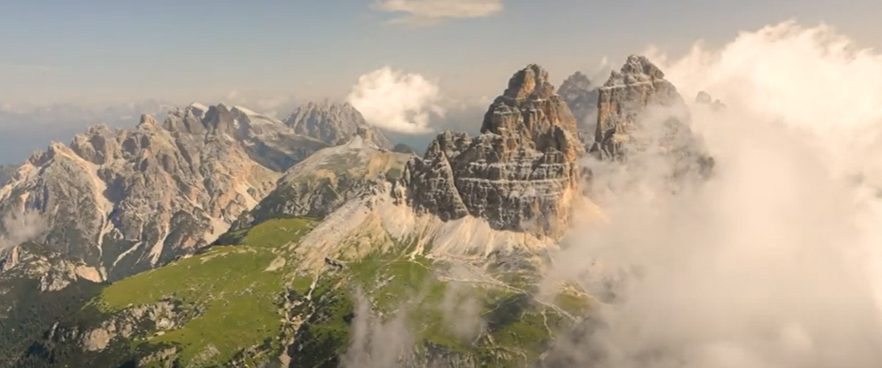 Sustainability in Lighting
Within our industry, there are initiatives being taken to push for sustainability. We'd like to shine a spotlight on these initiatives and the manufacturers doing the work to make for a better future.
The Time is Now is a short documentary about sustainability, focused on the built environment and the future of our planet. It was inspired by a conversation that took place at ArchLIGHT Summit, and initiative leader Karen Jes-Lindsley, CEO of Lindsley Lighting.
We hope you'll take a moment to learn about this topic and reflect on the role that you can have in promoting sustainable designs.
Lindsley Lighting: Leaders in Sustainability
For Karen Jes-Lindsley and Alan Lindsley, being a sustainable company is a way of being. They formed Lindsley Lighting to align their passion for lighting and commitment to sustainable living. The company was designed to be sustainable from the ground up. All manufacturing is done in the USA and they require all materials and manufacturing practices be RoHs compliant which ensures none of their products contain or are manufactured with lead, mercury, cadmium, hexavalent chromium, polybromated biphenyls, polybromated diphenyl ether or acrylamide. Read more about Lindsley Lighting and their Green Lighting Manifesto and listen to the podcast below to hear more on the topic of sustainability from Karen Jes-Lindsley.
Sustainability: Green Means Go - Accelerating Transparency in the Lighting Industry (ft. Karen Jes-Lindsley of Lindsley Lighting)
Designers and their clients want more transparency in the products and materials they specify. This cross-sectional industry panel breaks down designer and manufacturer mindsets on one of lighting's most impactful topics, and discusses how the design community can continue to advance frontiers on sustainable practices.
Declare: The Nutrition Label for Products
Declare is like a nutrition label for building products. It is designed to help specifiers quickly identify products that meet their project requirements. Declare labels disclose all intentionally-added ingredients and residuals at or above 100ppm (0.01%) present in the final product by weight. Each ingredient must be reported with a chemical name, CAS number, and percentage or percentage range.
USAI
USAI has worked with the International Living Future Institute to qualify 80% of their products as Red List Approved for use in Living Building Challenge projects. At this time, they have achieved Declare labels for BeveLED Mini Complete and BeveLED 2.2 Complete.
Prudential Lighting
Prudential Lighting prides themselves on decades of doing things right. Established in 1955, Prudential's products are hand-made in Southern California using the most environmentally-friendly materials and processes available. Prudential's Linear Aluminum Luminaires, Pendant Aluminum Luminaires and Steel Pendant and Recessed Luminaires have Declare Labels at this time.
Spectrum Lighting
With over 30 years in business, Spectrum Lighting has always practiced sustainability in operating their factories and designing their products. Spectrum is working with the International Living Future Institute to qualify their products and we'll start to see more Declare labels in the future in addition to the currently listed STT3-XT track head with Xicato emitter.
Focal Point
Focal Point is a Chicago-based architectural lighting and acoustic solutions manufacturer. The PET felt used in all acoustic products Declare certified and LBC Red List free. It is eco-friendly, made of 100% polyester containing up to 50% recycled plastic bottles (PET). The material is offered in a wide range of colors and styles to enhance the architecture of any interior and increase the occupants' comfort and well-being.
More American-Made Luminaires