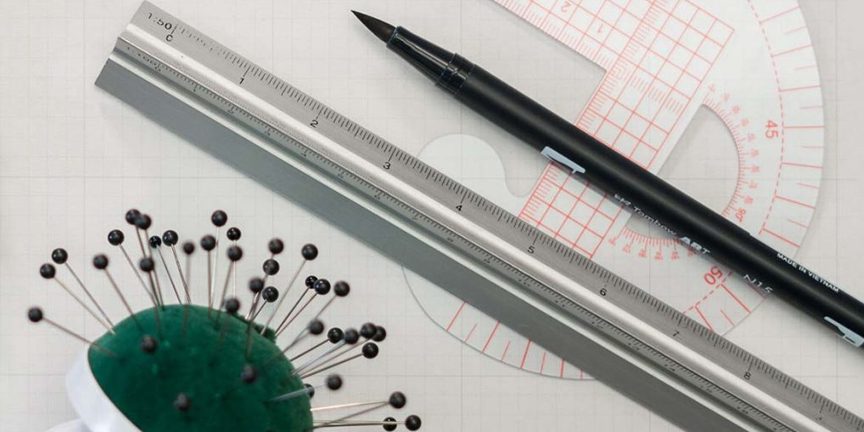 Engineering Elegance
When it comes to elegance in design, the key is creating the simplest solution with the highest effectiveness. This selection of new products from the Solus Linecard achieves just that. Learn more about the artsy new Alfi collection from Estiluz, brilliant and eye-catching glass uplights from Kreon, ALW's new acoustic offerings, The Harmonic Collection, the sleek Super Line from Flos Architectural and the perfectly engineered wall wash optics from Selux. Flos has announced online learning opportunites next week and we hope you'll participate!
Estiluz - Alfi Collection
Delicate and functional like a pin, Alfi is inspired by the world of fashion and tailoring. The Alfi family conveys the playful movement of pins and is available in floor and pendant models. Highly adjustable thanks to the independent movement of its light source components, the Alfi suspension luminaires allow Interior Designers to model light in the space and to create infinite forms, mimicking the pins that help tailors creating countless patterns. Alfi luminaires are conceived for optimum adaptability. Its open frame is designed to effortlessly create different configurations and to seamlessly integrate geometry and disorder achieving the visual and functional balance required by any environment. In addition to the pendant and floor lamp compositions, there are also a number of coordinating wall sconce options. The Alfi collection is available in Black and Gold finishes. See the complete 
Alfi collection here
.
Kreon - Up 80 Glass
The new Up 80 Glass from Kreon is brilliantly eye-catching for both interior and exterior use. Kreon's artisan craftsmanship merges technical ingenuity and art, making this up light elegant, modern and versatile. Light is elegantly distributed through the sculpted glass with crystal-clear, satined light at the top. The series consists of three different styles (circular stub, circular gherkin and circular free-form stub) that can either be combined or used individually. This sculpted yet simple play on form creates a bridge between art and design, functionality and emotion. High-quality materials and production techniques guarantee their IP67 rating. A low installation depth offers architects flexibility. When used as garden lighting, these timeless glass objects blend in seamlessly with nature. Learn more about the Kreon Up 80 Glass.
ALW - The Harmonic Collection
ALW, a leader in the architectural lighting industry, is excited to announce the launch of The Harmonic Collection, an extensive line of acoustic lighting solutions. The new collection encompasses 7 existing product lines (including the best-selling MoonRing and SuperPlane) and introduces 2 new product lines – the MoonDisc and SoundPlane. This initial offering gives architects and lighting designers a wealth of versatile acoustic options when designing their space – enhancing both the visual and aural experience. Key Features include:
Fire-rated PET Polyester Fiber Panels
Premium panel thickness of 0.5" (12mm)
Sizes up to 8ft. (linear) or 6ft. (diameter) with illuminated and non-illuminated options
Beveled edges & customizable acoustic cutouts, for maximum design flexibility
Material NRC Rating of 0.85
10 Standard Color Options
Flos Architectural - Super Line & Super Line Pro
This new offering from 
Flos Architectural
 is high-tech, efficient and delicate. The luminaire is comprised of a rail combining direct and indirect light, secured by two invisible coaxial cables, serving both as anchorage and electrical wiring. Perfect in offices or places where a high light efficiency and comfort are needed. This collection of suspended luminares for general lighting have a signature minimalist shape, designed to offer high-performance lighting, light quality and visual comfort in a compact body made from extruded aluminium. Super Line is equipped with a multilayer diffusion filter which combines of elliptical and prism-shaped filters to ensure that the light is perfectly distributed and improves the overall visual effect and provides comfort with its anti-glare properties. The louvered 
Super Line PRO Down
 and 
Super Line Pro Up & Down
 were designed to reduce glare and improve visual comfort in offices, complying with the most restrictive conditions. Read more about 
Super Line & Super Line  PRO
.
Next week, Flos is offering a variety of online learning opportunities including presentation "Layers of Light" and webinars featuring Architectural Products, Outdoor Products, Architectural Systems, Decorative Products and Flos Custom. See webinar dates and registration links here.
Selux - M36 MRC Wall Washer
Masters of engineering, Selux recently released the M36 MRC Wall Washer providing efficient wall washing with precise light placement. Uti­liz­ing Micro Reflec­tor Cell (MRC) tech­nol­ogy, where the LED is tucked behind a recessed reflec­tor cell, M36 MRC Wall Washer is a dis­crete, low-glare lumi­naire with a com­pact foot­print, leav­ing focus on the light­ing effect rather than the fix­ture or the light source. Soft and even illu­mi­na­tion reaches from the very top of the wall all the way to the floor, with high uni­for­mity. M36 MRC Wall Wash with Micro Reflec­tor Cell (MRC) tech­nol­ogy allows for excep­tional opti­cal con­trol. This dis­crete, exceedingly low glare fix­ture with very narrow lat­eral throw allows for pre­cise light place­ment. Soft and even dis­tri­b­u­tion illu­mi­nates the wall from the very top all the way to the floor with high uni­for­mity. With up to 78lm/​W, the M36 MRC WW is a high effi­ciency wall washer with metic­u­lous light con­trol. Learn more about the M36 MRC Wall Washer from Selux.
Thanks for reading the Friday Five!
We hope you'll continue to follow along on a bi-weekly basis as we explore what moves and excites us in the lighting world. Our goal at Solus is to equip our community with the best tools and most up to date information. If you would like to provide feedback, shoot us a message.