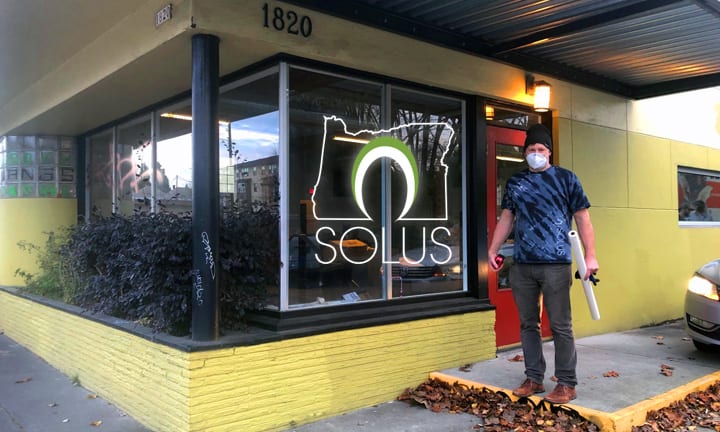 Solus Has Moved!
Exciting news! The Solus office has moved. We're making the move from 1820 NE Glisan Street to 1820 East Burnside in Portland, Oregon. We look forward to the day when we can come to work everyday in our new building and host events in our space, but until then, we'll keep you posted on everything through this newsletter, at Solus.com and on Instagram: @soluspdx.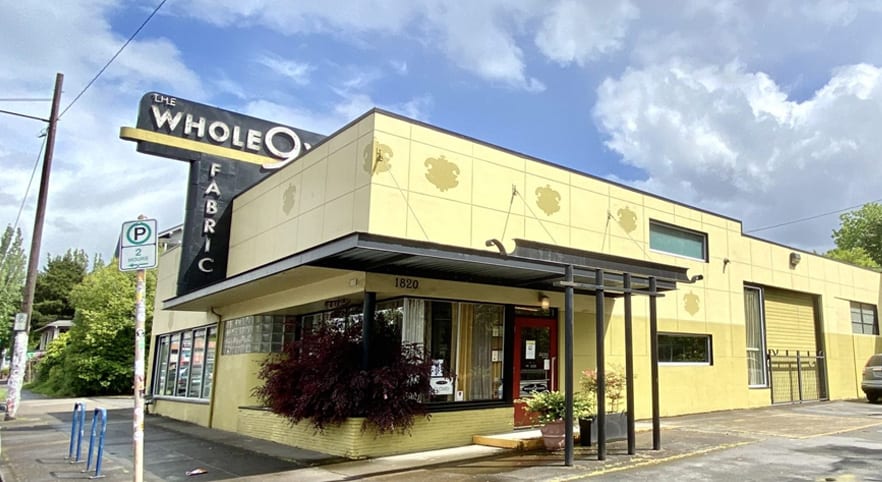 New East Burnside Location
Built in 1950, the building has been occupied by The Whole Nine Yards fabric store since 2000. The owners recently decided to close the business they've run for nearly 30 years to do something different with their lives. Measuring in at 7,560 square feet, with plenty of natural light and beautiful exposed wood beams, we'll have the opportunity to create an uplifting work enviroment that doubles as a lighting showroom of sorts.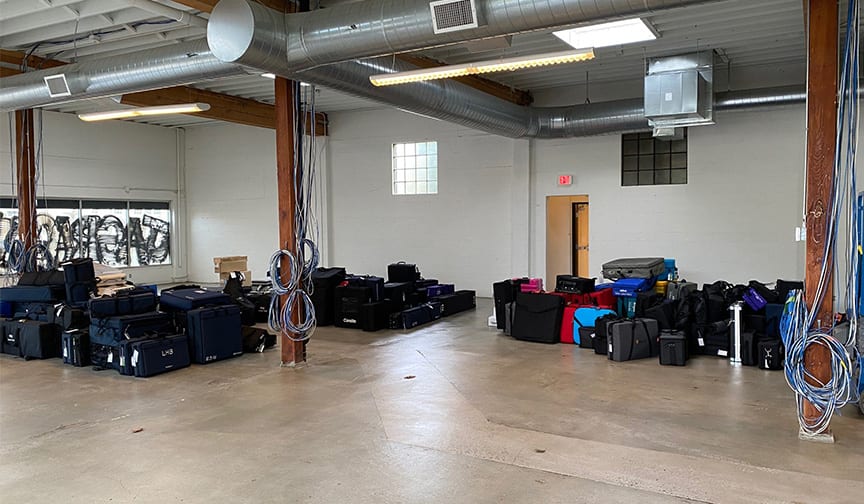 So Many Samples
We spent the day yesterday bringing our many sample cases from the old building to the new building. The furniture will come next followed by some light renovations to build out a reception desk, conference room and offices. We've got a ways to go but with the Solus staff working remotely right now, there's time to get everything just right. The new space is a mere 5 blocks from the old office and we're happy that our new office allows us to stay in the neighborhood.
We miss your faces! Here are ours.
Have you checked out Solus.com? There you'll find our staff directory and contact information. We recently added Benjamin Frogel to the team as our newest Controls Specialist. Welcome Ben!