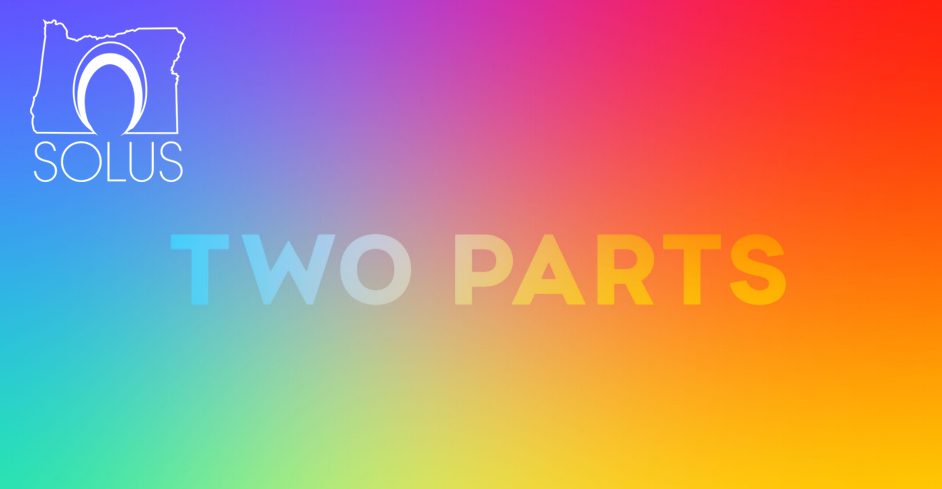 Two Parts Joins the Solus Line Card
We're excited to announce that we're representing a new line, Two Parts, founded by architect and true Renaissance man, Christo Logan. Christo started out experimenting with LEDs and 3D printing in ceramic at his home in Brooklyn. By 2016, the 3D printed ceramic pendants started receiving many accolades in the design world, inspiring Christo to expand and reinvent the pendants using new materials and manufacturing processes. In 2019, Two Parts launched its second generation of pendants, with a whole new optical palette produced by casting premium polymers of varying opacities. Today, all Two Parts lights use 95 CRI LEDs with the highest grade cast acrylic or resin shell. This new generation of pendants, still designed in Brooklyn, is shipping out of Chicago where stock will be kept on hand to fulfill orders quickly. Two Parts has really hit the ground running and Solus values the creativity, diligence and technological innovation the company has demonstrated thus far. We can't wait to tell you more about this exciting new line and show you the product in person. Here are Two Parts' offerings at a glance.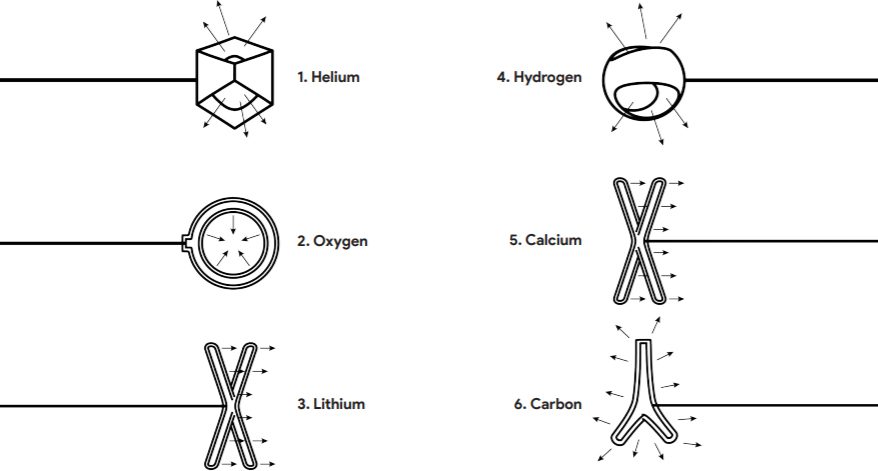 Two Parts offers a variety of 95 CRI LED options in cast resin and cast acrylic, all with zero pixelation.
Helium
Helium has a split personality. Though hard edged on the outside, it's a softy on the inside. Its exterior facets seem to shift from every angle while a single curvaceous surface forms an interior that shines in its entirety. Despite dueling identities, the fixture is cast as a seamless resin unibody with a matte finish that is sanded and painted four times inside and out.
Oxygen
Just an innocent ring-shaped aura, Oxygen aims to please. Its effulgent inner void emanates good vibes that reflect and refract within its clear encasement to reveal overtones of light at the edges. Layers of ivory polycarbonate and aluminum are encased in a chrysalis of glassy acrylic with the entire seraphic construction welded together ultrasonically.
Lithium
Unlike its shy brother, Lithium considers itself the shining four point star of the group. Its bottom half takes on a uniform radiance as it magnanimously bestows its light down onto its subjects below. An alabaster heart of translucent polycarbonate resides within a stretched bubble of clear acrylic, both of which are sealed shut via ultrasonic welding.
Hydrogen
The devious Hydrogen purports to be a simple spherical shell. But when pressed, its interior becomes a fully illuminated hollow with no discernable light source, subverting the exterior's presumed prominence. Oppositional surfaces or not, the fixture is cast as a seamless resin unibody with a matte finish that is sanded and painted four times inside and out.
Calcium
Calcium is the bashful twin of Lithium. Despite its conspicuously outstretched arms, this four point star chooses to shine upwards so as to not disturb those below. The milky white glow north of its equator, care of an ultrasonically welded polycarbonate shell, is refracted by a clear acrylic enclosure as if coated by an aqueous membrane.
Carbon
Carbon is a friendly creature. It doesn't mind hanging solo, but it relishes time spent with fellow Carbons. Together, they form a graphene-like hexagonal sheet emanating light in all directions. Each fixture's smooth polycarbonate boasts velvety translucence within a deep atmosphere of crystal clear acrylic sealed with ultrasonic welding.
Thanks for reading the Friday Five!
We hope you'll continue to follow along on a bi-weekly basis as we explore what moves and excites us in the lighting world. Our goal at Solus is to equip our community with the best tools and most up to date information. If you would like to provide feedback, shoot us a message.