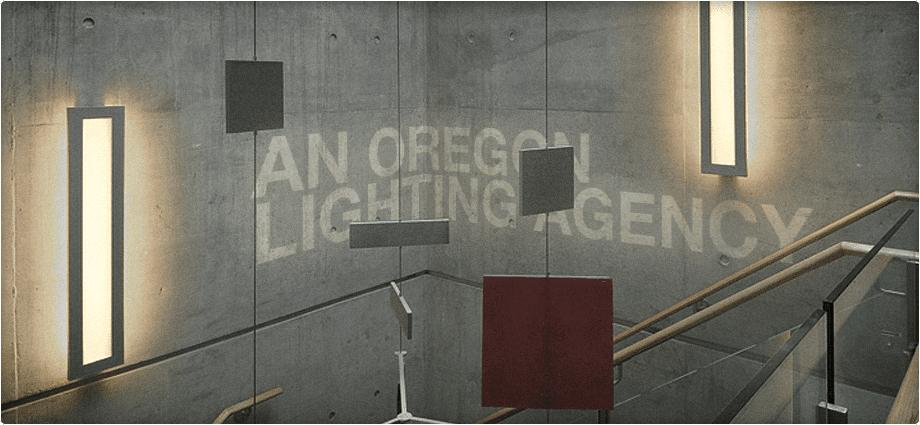 We Are Thankful.
Before everyone takes off for the holidays, we wanted to express our gratitude to you for being a part of our lighting family. We feel truly blessed to be able to assist with great projects and make things easier for our specifiers, distributors and everybody in between. We're also thankful that our manufacturers keep the innovation flowing. Here's what we saw from our manufacturers this week.
Cooper Lighting Solutions has unveiled a new app to help visualize light fixtures in the space, Inter-Lux has expanded their 20 Linear family, Ligman has a funky new bollard that doubles as a seat, Ecosense released a new round version of the Rise projector, and Focal Point has enhanced their decorative architectural troffers, Facetta and Zephyr.
A quick note on our holiday hours next week: If you need to reach us, we'll be in the office on Monday and Tuesday, 8am to 5pm and Wednesday until 12pm. Solus will be closed Thursday, November 28th and Friday, November 29th. We hope you have an enjoyable holiday and we'll catch you on the flip side!
Cooper Lighting Solutions - Light ARchitect App
See your space in a new light with augmented reality. Cooper Lighting Solutions has taken the guesswork out of lighting design with Lighting 
AR
chitect, an augmented reality mobile app that lets you instantly visualize light fixtures in your space. No matter the space, size or purpose of your environment, Light ARchitect helps you experiment and plan to find the perfect lighting for any application. Cooper Lighting Solutions is constantly adding new products to Light ARchitects catalog and current offerings include 
Shaper Sense Acoustic
, 
Fabric Pendants
, 
Performance Pendants
 and 
Wall & Ceiling Mount luminaires
.
Inter-Lux -  Whitegoods 20+ Linear
Whitegoods' 20mm aperture linear LED range has expanded from their classic surface mount, suspended and recessed offerings by adding Perimeter and Linear Recessed housings, as well as cut-off Louver and Narrow Grazing Lens. The housings will integrate with any ceiling type and offer an ultra-narrow aperture. Specify the Louver for a 45 degree beam or the Narrow Lens for a high output, 35 degree grazing beam. The 20 Linear Range can truly be used for any interior application. See the new additions in the 20+ Linear Brochure and view the 20+ Linear products.
Ligman Lighting - Frame Bollard
Combine your luminaire and seating needs into one piece of contemporary urban lighting furniture with the new Frame bollard from Ligman Lighting. This modern bollard is ideal for providing light as well as seating at commercial building entrances, parks, recreational areas as well as schools and universities. The base of the bollard has an incorporated LED band providing a decorative glow either in static white or color changing RGBW. Perfect for corporate branding or school colors, Ligman is able to do a wide range of custom RAL finishes in addition to their standard finish offerings. Get the details on Frame here.
Ecosense - Rise
Ecosense now offers their famously versatile projector with twice the output, and a new round design option. From 429 lumens to 1140 lumens in the F080 (and up to 17,400 lumens in larger models), Rise delivers a consistent and full range of lumen packages for every need at a 2x higher center beam candlepower than the average floodlight. The Rise is an exterior rated luminaire but this compact single head design has become one of our favorite options for indoor applications as well, due to its availability and wide variety of beam options, accessories and color temperatures. The most popular SKUs are part of the ON DEMAND program which means they ship in less than 48 hours, while all other products ship within two weeks. Get the details on the new Rise F080 Single Round and the complete Rise family.
Focal Point - Facetta & Zephyr
Focal Point's unique architectural troffers Facetta and Zephyr are now available with more lumen output options and 90 CRI. 
Zephyr
 is a non-directional luminaire with a unique design creating the impression of a floating bottom lens, like a cloud floating in the sky. The lens technology provides glare control and a high level of efficiency. 
Facetta
, inspired by the facets of a prism, allows for the creation of unique patterns and groupings, adding texture and inspiration to a ceiling plane. The sharp, angled lens provides soft, uniform illumination while creating a unique visual statement. Both have a one piece hinged optical assembly allowing for easy access to LEDs and drivers. Here's what's new:
Facetta
• Expanded lumen output offering:
1500L, 4500L, 5000L, 5500L, and 6000L
• 90 CRI
Zephyr
• Expanded lumen output offering:
1x4: 1500L, 4500L, 5000L, 5500L, 6000L, 6500L, 7000L and 7500L
2x2: 1500L, 4500L, 5000L, and 5500L
• 90 CRI
Thanks for reading the Friday Five!
We hope you'll continue to follow along on a bi-weekly basis as we explore what moves and excites us in the lighting world. Our goal at Solus is to equip our community with the best tools and most up to date information. If you would like to provide feedback, shoot us a message.