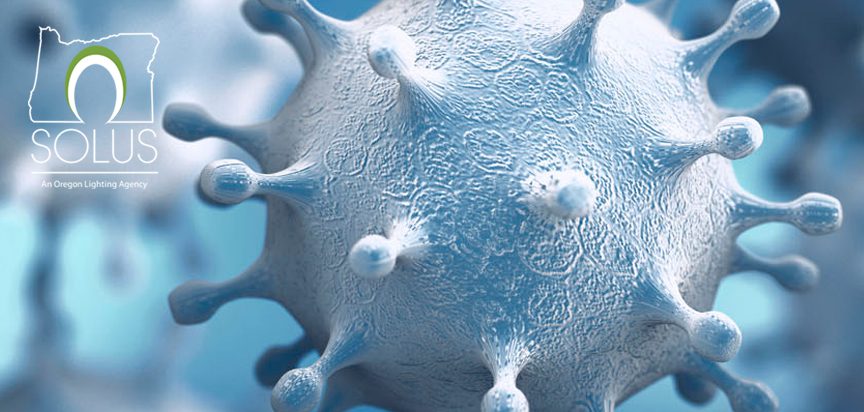 Fail-Safe GUV Disinfecting Solutions
Cooper Lighting Solutions is leveraging more than 35 years in UV-C lighting expertise from its parent company, Signify, to address the growing global need for the disinfection of air, surfaces and objects. Its UV-C lighting is well-proven and trusted as an effective disinfectant. This was recently validated in laboratory testing - Signify's UV-C light sources inactivated 99% of SARS-CoV-2 virus on a surface with an exposure time of 6 seconds.*

What is Germicidal UV?
Germicidal ultraviolet (GUV) – refers to short-wavelength ultraviolet radiant energy that has been shown to kill bacteria and to inactivate viruses. Wavelengths in the ultraviolet band known as the "UV-C" (from 200 to 280nm), have been shown to be the most effective for disinfection.
Fail-Safe GUV Products
Fail-Safe Germicidal UV Solutions include:
GLR - Germicidal UV Louvered Recessed
CSL - Germicidal UV Striplight
GH - Germicidal UV Highbay
GUC - Germicidal Undercabinet
GTR - Germicidal UV Troffer Recessed
Learn more about GUV Product Offerings:
Thanks for reading the Friday Five!
We hope you'll continue to follow along on a bi-weekly basis as we explore what moves and excites us in the lighting world. Our goal at Solus is to equip our community with the best tools and most up to date information. If you would like to provide feedback, shoot us a message.
*Data made available to us by the National Emerging Infectious Diseases Laboratories (NEIDL) at Boston University, which has been collected from a laboratory experiment conducted by Dr. Anthony Griffiths (Associate Professor of Microbiology at Boston University School of Medicine) and his team at the premises of the NEIDL (such data will be the subject of a forthcoming scientific publication by Boston University), shows that Signify's UV-C light sources irradiating the surface of a material inoculated with SARS-CoV-2 (the virus that causes the COVID-19 disease) at a UV-C dose of 5mJ/ cm2 (exposure time 6 seconds) resulted in a 99% reduction of the SARS-CoV-2 virus present on that surface.This study determined that a UV-C dose of 22mJ/cm2 results in a reduction of 99.9999% of SARS-CoV-2 virus on that surface (exposure time 25 seconds). Research variables are available upon request.