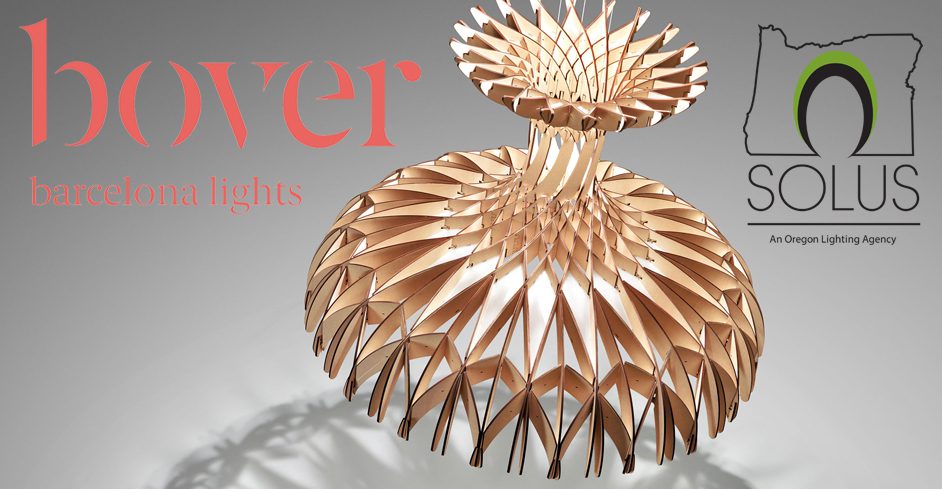 Bover - Barcelona Lights
It all started in 1996 when Joana Bover sketched out a lighting concept for her architect friend's project. In the 20 years to follow, Bover grew incrementally, extending their reach worldwide, while remaining true to Joana's original vision of creating timeless pieces. Bover's distinct designs originate from the innovation and creativity of respected designers. The entire line is produced in Barcelona, ensuring excellent quality and consistency. Watch the video below to learn more about Bover and the design process of the Dome (pictured above) and keep reading to see the breadth of Bover's offerings.
Ceiling Mount
Bover's ceiling mounted product offerings span greatly in size and style as well. Oliver (left) clocks in under 6" diameter and features borosilicate glass with inner textile shade and warm light source, perfect for hospitality applications. At the other end of the spectrum, the grandiose Siam 200 (right) measures 6.5' in diameter.
Outdoor Collection
Taking inspiration from their location on the Mediterranean Sea, Bover has a unique collection of LED luminaires designed for outdoor use. The designs tout a warm light source surrounded by delicate, organic shapes. The outdoor collection from Bover spans all of the above mentioned categories including pendants, ceiling mount, wall mount, table & floor lamps, with the addition of bollards.
Thanks for reading the Friday Five!
We hope you'll continue to follow along on a bi-weekly basis as we explore what moves and excites us in the lighting world. Our goal at Solus is to equip our community with the best tools and most up to date information. If you would like to provide feedback, shoot us a message.