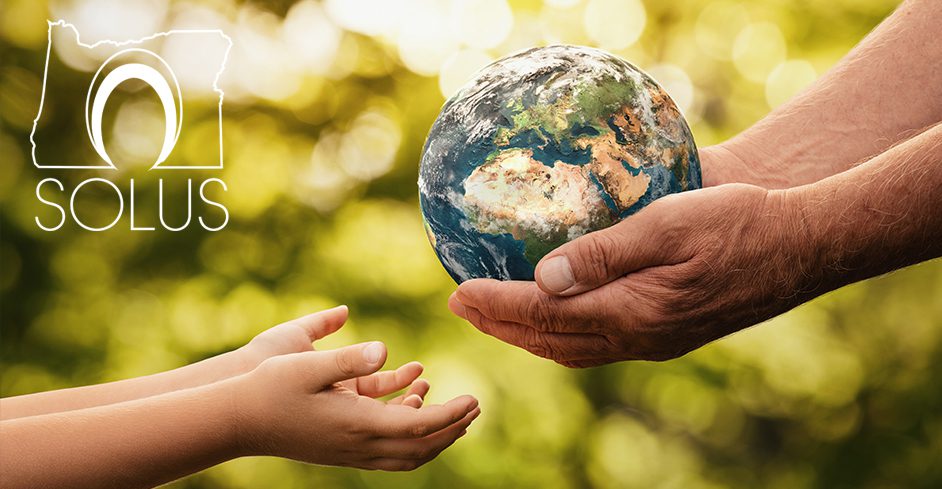 5 Ways to Combat Climate Change
We can't discount the small steps we can take in our personal lives, like consuming less, creating less waste, upcycling, repurposing, composting, taking alternate forms of transportation, and adopting a more environmentally friendly diet. However, working in an industry where you're involved in the selection of lighting puts you in a unique position to be able to effect change on a larger scale. Knowing your options for both renovations and new construction will allow you to do your part to ensure that there's something left for our children's children.
Use Smart Lighting Controls
Understanding different controls systems can be the first step in reducing energy consumption. Eaton's Connected Buildings Guide will break that down for you. Recently, Eaton announced the launch of the Trellix connected lighting platform. Trellix is an open IoT platform and infrastructure that connects intelligent sensors to deliver actionable insights through the aggregation of valuable data. This allows building owners and operators in industries such as healthcare, manufacturing, commercial offices, education, hospitality and retail to improve operational efficiency and occupant experience. An on-premise server makes the system easy to use, with no recurring subscription costs or complicated integration. Trellix combined with WaveLinx Connected Lighting System is a distributed network of LED lighting fixtures with integrated sensing and beacon technology that captures real-time data, making your facility smarter so you can make energy-saving decisions. Watch the video below to learn more about Trellix and how the Connected IoT Technology Alliance enables integration of industry-specific solutions. Together, we can make a difference.
Simplify with Fixture-Level Energy Saving Solutions
The Metalux SVPD Integrated Sensor System captures the benefits of traditional lighting controls, without complicated coverage planning or special wiring by using a sensor in every fixture. Ideal for new construction or retrofit, the Metalux luminaires with the SVPD series sensors have automatic occupancy detection and daylight dimming out of the box, immediately saving energy. The lighting system will turn on automatically, dim to a preset level, and begin to raise/lower to a default light level. The fixture will also turn off when no one is around. Some models offer integral daylight sensor, reducing the need for special daylight zone planning. Each luminaire will adjust automatically based on reflected light beneath the sensor. One remote can program multiple luminaires with integrated sensors. This approach also minimizes the amount of materials needed, with installation requiring much less pipe and wire. Pages 10-14 of this Metalux Connected Lighting System Guide will link you to all of the products pictured above.
 Use Dark Sky Compliant Site Lighting
The International Dark Sky Association's mission is to preserve and protect the nighttime envonment and our heritage of dark skies through environmentally responsible outdoor lighting. According to Dark Sky, "light pollution - the inappropriate use of artificial light at night - is an environmental pollutant that harms our planet and robs us of the opportunity to experience the wonder of a natural night sky." 
You can read about the effects of Light Pollution here
. Not only does light pollution disrupt the ecosystem and wildlife, also means that excess energy is being used. Dark sky compliant fixtures are designed to throw light only where its needed.. Ligman Lighting offers many 
Dark Sky Compliant luminaires
 with optically controlled LEDs for precise light distribution. Dark Sky's website shows compliant options from 
Ligman
, 
Eaton
, 
Selux
, and 
Auroralight
.
Support Renewable Energy Sources
Going off the grid is a great solution in the effort to curb environmentally damaging emissions. Solar energy is a renewable source of energy that's completely sustainable and inexhaustible. This non-polluting form of energy does not emit any greenhouse gases when producing electricity. Selux Solar lighting products were designed to offer one of the most impressive and well designed systems available. The entire system is designed to auto­mat­i­cally manage the light output based on envi­ron­men­tal con­di­tions and light­ing require­ments. Dif­fer­ent run pro­files allow for opti­mal per­for­mance based on loca­tion. Read more about the Selux Solar products which include the Discera 4, Avanza 450, Olivio Medio and the Inula Bollard. Ligman Lighting also specializes in LED Solar Lighting.
Thanks for reading the Friday Five!
We hope you'll continue to follow along on a bi-weekly basis as we explore what moves and excites us in the lighting world. Our goal at Solus is to equip our community with the best tools and most up to date information. If you would like to provide feedback, shoot us a message.