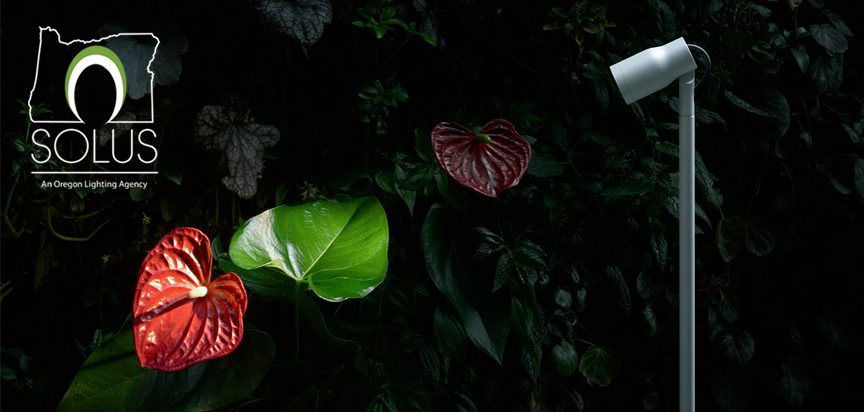 New Outdoor Lighting Collections
We hope this Friday Five update finds you well and adjusting to what seems like it will be the "new normal" for a while. While we truly miss our face to face interactions, we're still here to help and we hope you'll find even greater value in our bi-weekly newsletter updates. If you need anything, reply to this email or visit the Solus Directory and give us a call. Keep reading for 5 New Outdoor Lighting Collections from the Solus Linecard.
Flos Architectural - Outdoor Collection
Flos goes Outdoor! Flos debuts their new outdoor lighting collection, which blends function, fine craftsmanship and architecture. The Iconic IC Lights Floor Lamp has been re-engineered for the outdoors with a stone base and new finishes as has the Captain Flint Floor Lamp. The outdoor collection also includes bollards, wall and ceiling mounted fixtures as well as ingrade options. See the complete Flos Architectural Outdoor Collection here.
Neri - Nebula
Nebula is the new Neri urban lighting collection designed in collaboration with architects, Skidmore, Owings & Merrill (SOM).  The new collection includes an illuminating bollard, pathlight and modular lighting system with a wide choice of configuration options. Nebula lighting system has been designed to integrate accessories like snoots, banner holders, planters, NEMA socket, Zhaga Book, motion sensors and photocells. The system provides powerful flexibility for achieving ambitious and efficient lighting plans. Designed to elegantly complement any public space, it blends seamlessly with contemporary as well as historical surroundings. Learn more in the Nebula Brochure or by participating in the online presentation of the Nebula Collection happening daily at 7am and 12pm. RSVP to Nebula's Zoom presentation here.
Ligman Lighting - Odessa Gobo
Ligman just launched a ground-breaking, affordable Gobo Projector version of the Odessa 2. Designed to match and be interchangeable with the whole Odessa 2 range, the Odessa 2-G fixture utilizes the same rear casting and mounting options as its standard counterpart, maintaining the IP66 rating and finish options, but with a completely new tapered cast-aluminum front end around a special 45W LED source which houses precise lens optics, a gobo holder rail system and three different focal lengths, offering Narrow, Medium and Wide beam options. In addition, rather than having to remove the whole front housing as some other brands do with their 'snoots', Ligman's provides an easy to remove side access hatch which allows all site aiming and tuning to be undertaken without the need for demounting and keeps the front cover glass in place for image accuracy. Ligman offers eight standard steel laser-cut patterns as well as a custom design service for glass 1, 2, 3, 4 and 5-color dichroic gobos for custom logos, text and patterns. The Odessa 2 Gobo uses a standard size-E gobo so third party gobos can also be used. Learn more about the newly launched Odessa 2 Gobo here.
Inter-Lux - Archiline
Inter-Lux Exterior Linear product range includes recessed, surface mount and wall mount luminaires designed to illuminate architectural exteriors, park features, pathways and more. The
Archiline
range has optics for every type of design need including spot and narrow spot for accent lighting, flood and medium flood for soft lighting of parts of walls, elliptic 20°x50°, which projects an oval beam, ideal for grazing illumination of high and narrow walls and asymmetric for a wall-washer effect. The Darklight version cuts off the direct component, lighting only the wall. The Pro version features the same light glare control in high output white and RGBW for illuminating wall heights up to 160 feet. Consult the
Linea Light Exterior Linear Brochure
to find the linear exterior product that suits your needs.
Oxygen Lighting - Helio Outdoor
When it comes to surface-mounted outdoor sconces, the Helio is a perfect choice, at a price point you're sure to love. An ultra-modern box-shaped design helps this luminare maintain an effortless balance of form and function. A sleek, white frosted-glass diffuser encloses the technical components within while contrasting with the frame's crisp black frame. A dimmable 3000K LED module provides a warm ambient glow, helping to highlight the tones and textures of your exterior surfaces. Bring your outdoor space to life by night, with the addition of the Helio wall mount. See the complete Outdoor Collection from Oxygen Lighting here.
Thanks for reading the Friday Five!
We hope you'll continue to follow along on a bi-weekly basis as we explore what moves and excites us in the lighting world. Our goal at Solus is to equip our community with the best tools and most up to date information. If you would like to provide feedback, shoot us a message.