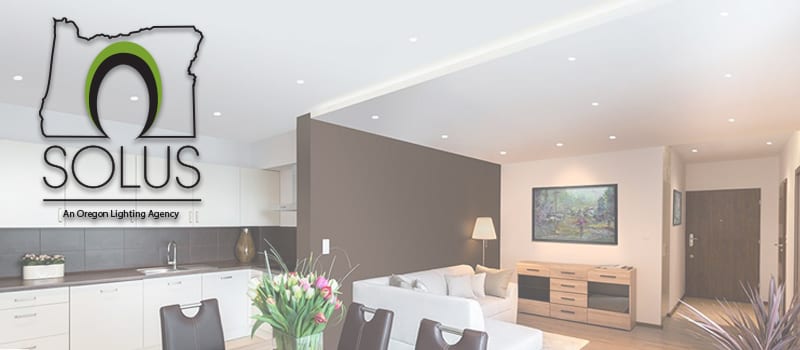 Budget-Friendly Downlights
Good news, you don't have to sacrifice performance in downlights due to budget constraints! Today's Friday Five features the latest and greatest budget-friendly downlights. This list will come in handy when you need to find the right economical option for the job. Look to the ELEMENT Entra, USAI Primary, Halo ML4 Series, Intense Fundamentals and Focal Point's ID+ 3.5" to find exactly what you need. Keep reading to see what makes each option unique.
ELEMENT - Entra 3" Adjustable LED Downlight
Tech Lighting brings value and performance without compromise in the
ELEMENT Entra 3" Adjustable LED Downlight
. This high-quality alternative is perfect for budget-sensitive projects. Custom engineered for high performance and reliability, ELEMENT Entra is easy to configure with a complete feature set that offers flexibility without an overwhelming list of options. Entra is available for new construction or remodel applications. All Entra product ships within 24 hours! Review the
Entra brochure
to see the options.
USAI Lighting - Primary Downlights
SliverLED Primary
and
BeveLED Mini Primary
are the latest in a consistently forward thinking line of products from USAI Lighting. Primary provides consistent, high quality white light in an economical architectural solution with the same classic SliverLED or BeveLED Mini trim aesthetic. Primary fixtures are available in 2700K or 3000K classic white color temperature options in 80+ and 90+ CRI, in downlight and wallwash configurations with medium or wide beam distributions. Primary can be used in seamless combination with
BeveLED Mini Basic
when trimless, millwork, adjustable or more dimming options are needed. Primary is the perfect choice for high rise residential, light commercial, hospitality and retail applications.
Eaton - Halo ML4 Recessed Downlight Series
The
ML4 Series
 is comprised of a housing, LED module, and round or square 2-inch aperture  pinhole trims. Diminutive in size and cost, the 900 lumen series ML4 comes in downlight, wall wash and accent/task distributions. The field changeable magnetic trim rings are available in a broad range of painted and plated finishes. It ships with a narrow flood optic which is easily swapped in the field if a flood or wide flood optic is needed. The lensed version is wet location listed. It works with a standard housing, ultra shallow housing and can be surface mounted in a cylinder housing. We love the versatility of this series.
Read the product story here.
Intense Lighting - Fundamentals LC4 4" Downlights
The
Fundamentals LC4 Downlight
from Intense Lighting is a feature-rich 4-inch luminaire designed to bring quality lighting to multi-family residential and light commercial spaces. The Fire-Rated
LC4
provides both 0-10V and full phase dimming, universal 120/277 voltage, and meets IC airtight and CCEA requirements all in a single housing. Designed for emergency and premium dimming options, the
LC4F
is a flat frame construction perfect for commercial applications.The LC4 die-cast aluminimum trims are designed to work with all housing types in the family. Round and square downlight modules are wet location listed. A gimbal style adjustable trim features 30° tilt and 360° rotation that is suitable for damp locations. Read more in the
LC4 Brochure
.
Focal Point - ID+ 3.5" Downlight, Wall Wash & Adjustable
Focal Point's ID+ 3.5" aperture downlights are practical, versatile, elegant, flexible and cost effective. Available in a wide range of lumen outputs and field changeable beam spreads and multiple die-cast trim options. The ID+ 3.5" downlight can be changed to wall wash, even post installation. The ID+ 3.5" Adjustable Accent is the newest addition to the family, allowing for tool-less adjustability with 0° - 35° vertical tilt and 362°. Click on the video above to learn more about the adjustable version and check out the full family in the 
ID+ 3.5" Downlights brochure
.