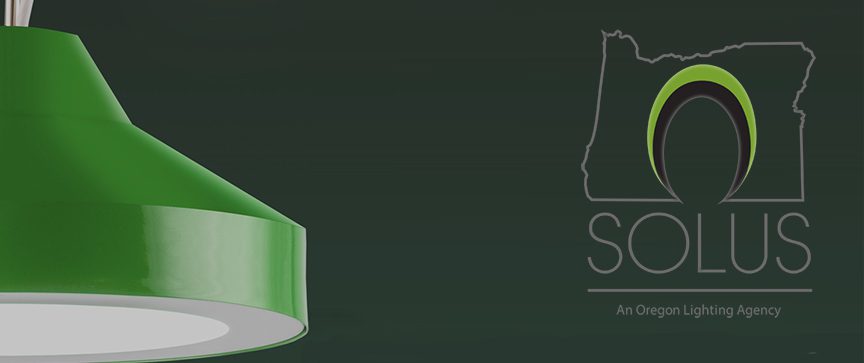 New Architectural Lighting Options
Our decorative lines aren't the only ones with exciting updates for 2020. When we need more options when it comes to things like size, color temperature, output, and finish these are 5 of the lines we look to to find just what we need. Today's Friday Five brings you 5 updates from architectural lighting lines: Spectrum Lighting, Scott Architectural, SPI Lighting, ALW and Neo-Ray.
Spectrum Lighting - Espresso Pendants
The struggle to find great Direct/Indirect pendants is real. That's why we're excited that Spectrum Lighting has announced updates and additions to the Speclume Decorative Espresso Pendant offerings. These luminaires feature a unique hourglass shape with each of the three sizes providing direct down lighting or direct/indirect lighting options. Spectrum Lighting is one of our go-to lines when we need options like multiple color temperatures, outputs, sizes and finishes. They offer 45+ finishes plus color matching which is all done at their in house paint shop. With outputs from 1500 lumens up to 9200 lumens, the Espresso Pendants can truly be used in any application.
Scott Architectural Lighting - CAPA
Scott Architectural Lighting released 18 new product families in 2019 and promises to continue the trend in 2020. Known for their California-built high quality products that come in multiple sizes, color temperatures, outputs and finishes, SAL is our go-to when we're on the hunt for the perfect sized sconce or pendant. CAPA draws the RLM of the past into the future. Its high output format, LED source, 2-tone finish options and stylized shape give this new pendant features that will make it a must in the modern workplace, retail boutique or trendy food court. AC Cable and cord mounting makes ordering and installation easy. With 2 sizes, more than 50 finishes, 4 color temperatures and 3 cord colors, you can create a unique look that works for your project. Scott Architectural Products are proudly made in the USA by a skilled manufacturing team. If you're looking for something bigger, they've also released the Novo 3 and Novo 5 rings. See all of their new releases here.
SPI Lighting - Zynn Ring Tiers
SPI Lighting has announced a new addition to the Weightless Collection, Zynn Ring Tiers. The new design creates a versatile chandelier by combining multiple Zynn Rings into a unified design element. Each ring's slim 1.25" cross-section carefully balances visual comfort with performance, making this more than a work of art. Its best-in-market construction features a seamless body and seamless diffuser with zero pixilation. You get clean, continuous rings of light without any distractions. Beyond that, adjustable cables give you the freedom to configure a special look that flows with your design. Create tiered, orbiting, or cascading configurations all with the same fixture. Go cordless with nearly invisible energized cables that add another level of refinement or choose a power cord to maximize efficacy.
ALW - NOVA GLOW
ALW
 has all sorts of exciting updates. In November, ALW announced the acquisition of V2 Lighting Group, a leader in high-performance and highly-configurable cylinders, pendants, and sconces. If you haven't been to ALW's website in a while, check out the 
Cylinders/Downlights
category. NOVA GLOW is a fresh take on the Nova pendant, offering a complimentary 1/2"-thick diffused GLOW optic that accents virtually any space with refined, uniform illumination. Specify the optional open cutout to combine both accent and performance downlight capabilities. NOVA GLOW is available in 3 diameters (2.5″, 3.5″ and 6″) and 2 mounting types (pendant and surface mount), in
round
 or 
square
classic geometric shapes with clean, seamless mounting solutions.
Neo-Ray - Define Gen 2 LED Slot Series
Cooper Lighting Solutions announced recently that Neo-Ray has launched the Define Gen 2 LED Slot series with Suspended, Surface, and Wall mounting. This next evolution in the Define series brings a number of sought after enhancements such as Indirect (IW/IP) configurations, VividTune, DLC Standard/Premium, as well as a number of other desirable features. New suspended, surface and wall configurations are available today with competitive pricing (13% lower on average than the previous generation). The Define Gen 2 series is an excellent lighting solution for office, education, hospitality, retail, and healthcare environments. Cooper Lighting Solutions has a handy Good-Better-Best brochure showing linear slot products from Metalux, Corelite and Neoray, Architectural Linear LED Lines of Light.