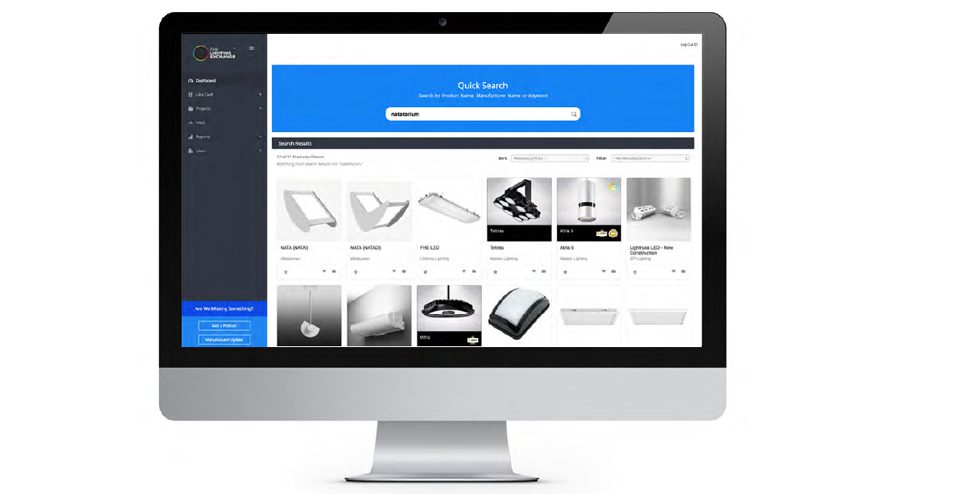 Distance Learning
All in person events have been delayed to a later date. With this sudden change, we wanted to direct you to the many digital resources that are available. Our interactive line card portal, The Lighting Exchange, not only makes product selection and collaboration a breeze, it also has a number of Continuing Education courses. Many of our manufacturers have great YouTube channels we've linked to as well. Here's a list of some lighting-related coursework and videos to keep you inspired.
Metalux Minute - Ep. 1 RBG Series
Learn about the versatile lumen selectable and color temperature (CCT) selectable stock slot product from Metalux.
Metalux Minute - Ep. 2 Industrial - OHB LED
Watch a short overview of the Metalux Industrial Products and the OHB Optimized LED High Bay.
Metalux Minute, Ep. 3 Industrial - Benchmark
Check out the Complex Environments Round LED High Bay new from Metalux.
Video embed code not specified.
Metalux Minute, Ep. 4 CGT - Contractor Go-To LED Flat Panel
The CGT Flat Panel is an affordable, low glare panel that fits in shallow plenums.
Fail-Safe Cruze & FSP LED Flat Panel
New Fail-Safe Cruze and FSP Luminaires geared towards Healthcare, Medical & Vandal Resistant Applications.
Corelite CL LED Slot
New 2" and 4" aperture linear LED product for a continuous line of light with multiple lens options including wall wash.
Halo Home Voice
Halo Home Voice Smart downlights have Alexa Voice Control built in. Control, customize and set the mood throughout your home.
Kreon - Purity in Light
Kreon gives you the opportunity to create the conditions that allow the beauty of architecture to surface.
The Cloud from Belux
The Cloud, designed by world renowed architect Frank Gehry, is designed to convey 'the feeling of freedom and eccentricity'.
ALW - Illuminate the Soul
Learn about ALW's state-of-the-art manufacturing facility, innovative and configurable designs and acquisition of v2 Lighting Group.
Flos - Arrangements
Designer Michael Anastassiades talks about Arrangements, a modular system of geometric light elements.
Flos - Noctambule
Noctambule designer Konstantin Grcic shares his pragmatic yet humorous take on his design philosophy.
Flos - Gaku Modular Table Lamp
Gaku, a creative, bold modular light set in an open ash frame by acclaimed design studio Nendo.
Tech Lighting ELEMENT Reflections Recessed LED Downlight
Decorative domes with controlled indirect, glare-free illumination.
Tech Lighting ELEMENT - Entra LED Adjustable Downlights
Premium adjustable downlights designed for budget-conscious projects
Prudential Lighting
Prudential Lighting is still open and shipping! Check out their SmartSpecs.
Sonneman - Votives
The votives family evokes calm, warmth and introspection with the candle-like etched glass.
Sonneman - Inside-Out Inside-Out Collection These beautifully executed forms of sculptural presence and simplicity are equally at home inside and out.
Sonneman - Counterpoint
This mobile-like linear lighting installation achieves visual balance, dramatically powerful in its simplicity.
Sonneman - Inside-Out Collection
These beautifully executed forms of sculptural presence and simplicity are equally at home inside and out.
Sonneman - Tik-Tak
The award winning Tik-Tak vertically scalable architectural lighting system brings a crisp presence to the volume of a space.
Thanks for reading the Friday Five!
We hope you'll continue to follow along on a bi-weekly basis as we explore what moves and excites us in the lighting world. Our goal at Solus is to equip our community with the best tools and most up to date information. If you would like to provide feedback, shoot us a message.